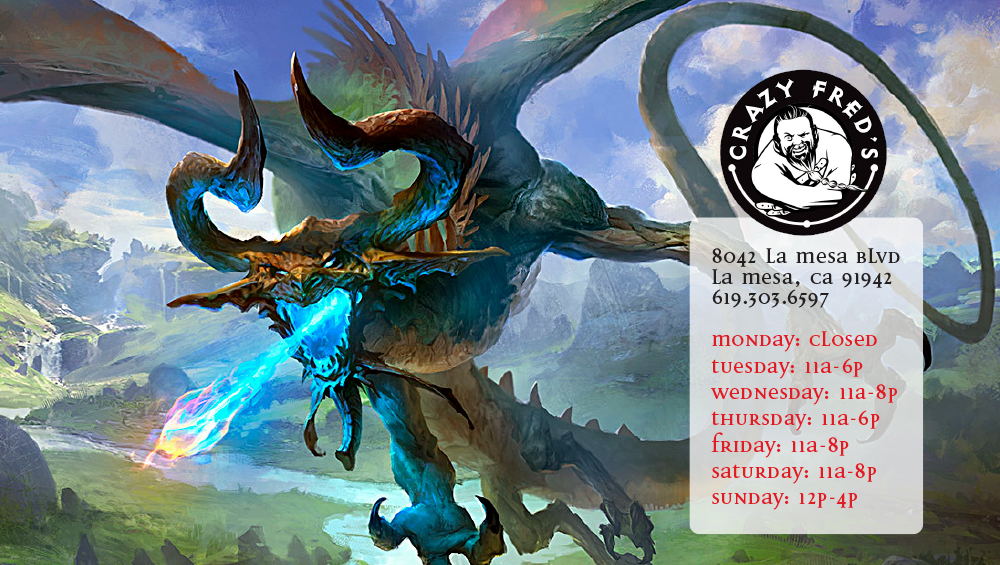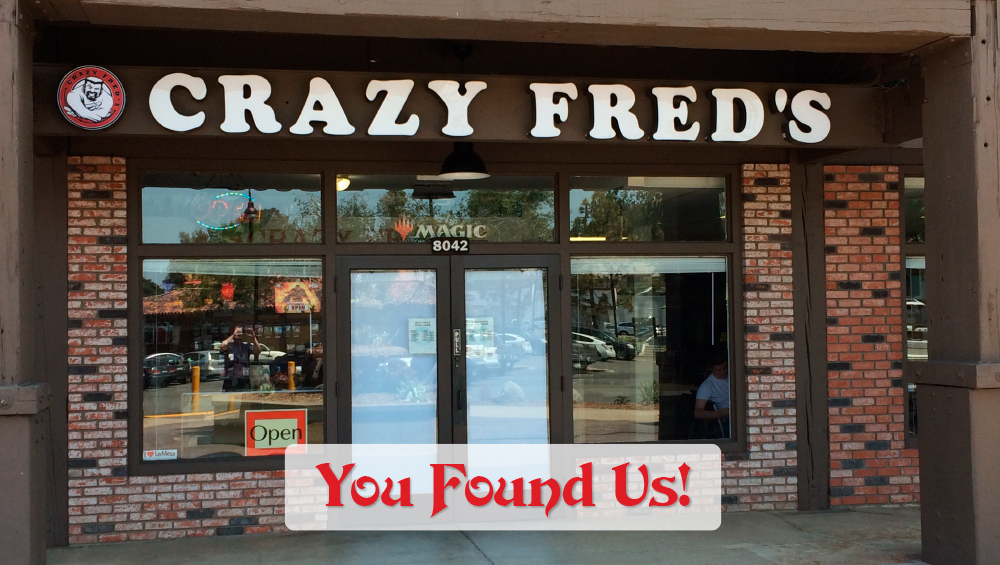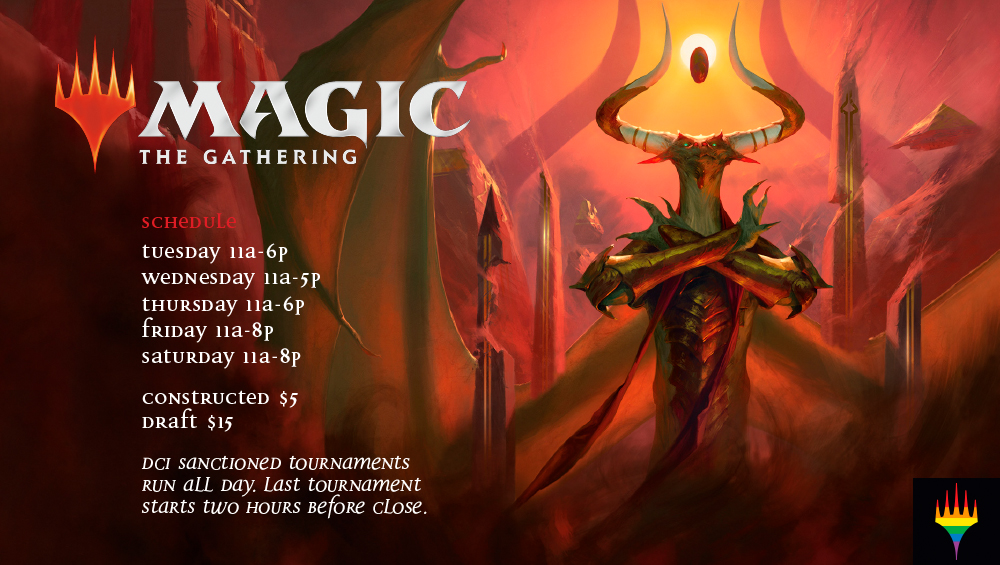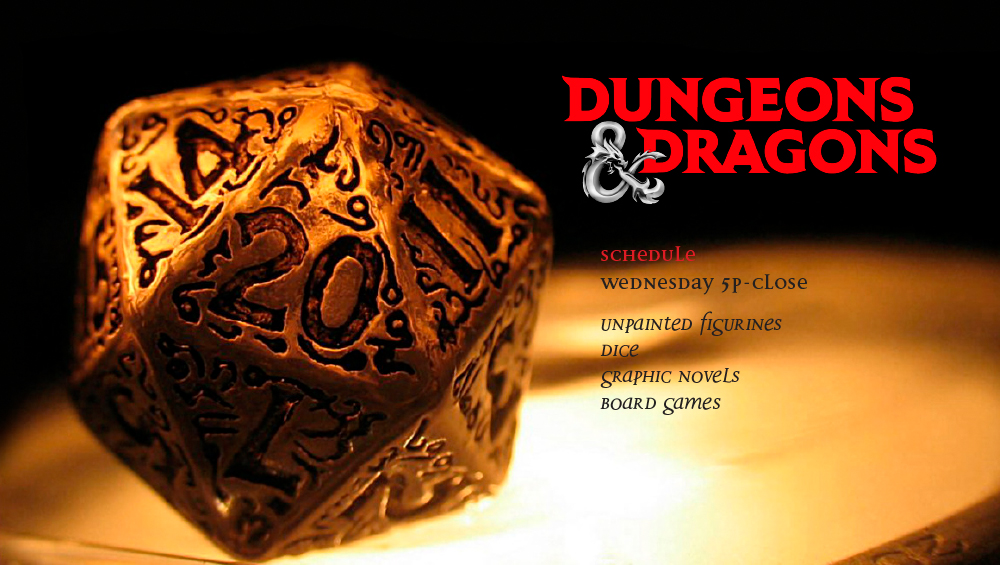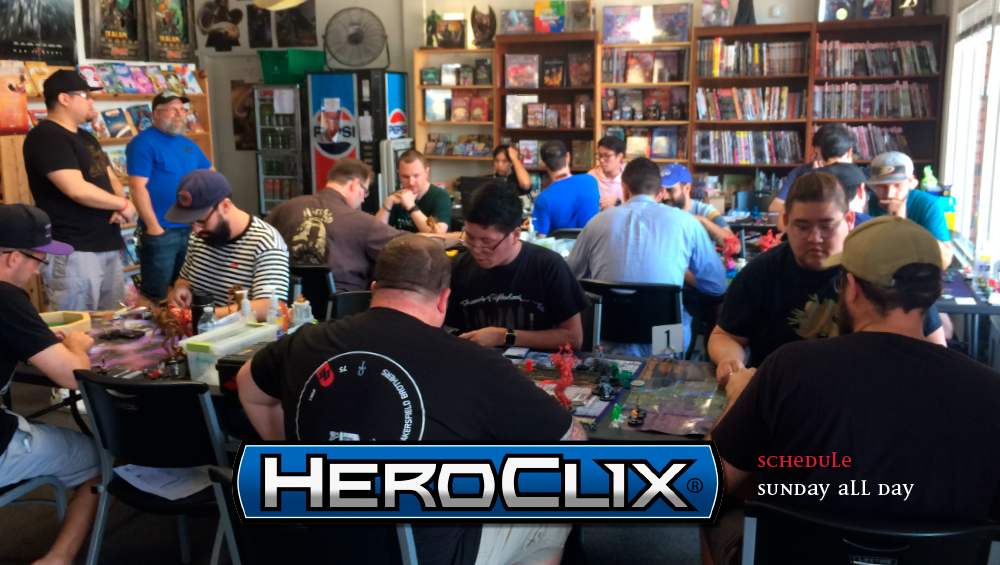 CRAZY FRED'S Cards and Comics Lounge
Crazy Fred's is a place for our community to gather and have fun while learning to play, talk and access Magic: The Gathering right in the middle of a full service comic book store.
Crazy Fred's always has MTG games going with local, national and international players at all levels of ability and ages. Kids are especially welcome at Crazy Fred's with store policies focused on being family friendly.
Creating new MTG players is one of the things we focus on here at Crazy Fred's. Seeing the look in a new player's eyes when they start to comprehend the game and begin their path as a planeswalker is one of the main reasons Crazy Fred's exists today.
Other than MTG, one of the best things about Crazy Fred's is that you can read comics here as well. Anything and everything on the stand can be opened, looked at and read. You'll never hear, "This isn't a library, put the comic book down," because that's just not who we are. Message me at crazyfred@crazyfreds.com.
GuanoMaestro is a local Twitch streamer who plays MTG at Crazy Fred's. "Guano," has his own shelf at Crazy Fred's with a hard copy of his most recent MTG deck database for you to read and proxied decks available for you to check out and play. Need a crash course in what the MTG Pros are playing? GuanoMaestro's Deck Database even has downloadable proxy pages for every deck so you can make them at home!